About Us
Established & Local
2018 is a very special year for The Advertiser — it's our 30th anniversary!

The publication was set up in 1988 by Mike Foley. Born and bred in Royal Wootton Bassett, Mike's aim was to service and promote local businesses to local people.
The initial distribution of a few thousand copies grew steadily over time. It's a testament to Mike's vision that many of today's advertisers have continued to support the publication since its inception.
In December 2013, Mike handed the stewardship of this well-loved publication over to local business woman Sally Barker. Sally built on Mike's work, expanding The Advertiser's distribution and developing its pagination and design. Sally is dedicated to people buying locally where they can – local services for local people. A number of ideas are being added to make the publication an even better source of community information.
About Sally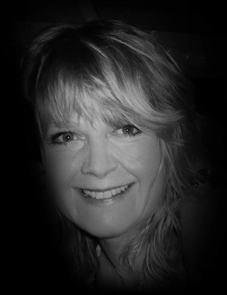 After gaining an Education and Art degree, Sally worked in the newspaper industry in the late 80's. Her roles spanned advertising sales, project & business development management, and specialist publications and management. Changes in the newspaper world in the early 90's gave her the opportunity to become self-employed in marketing, graphic design and event management.
Sally's design skills and experience in publishing have been advantageous in running this exciting publication. Having run her own graphics business for 20 years, she understands the demands and issues her advertisers face in running their own businesses.
Royal Wootton Bassett, Lyneham and the villages have been her home for almost the same time that The Advertiser has been in existence, and though not born and bred here, she sees herself as a local.
"The Advertiser is not just a publication. It's an opportunity to give something back to my community. I want local people to thrive in business as well as help local residents know who they can turn to when they need a service or product."
– Sally Barker